Current Quarterly Promotional Flyer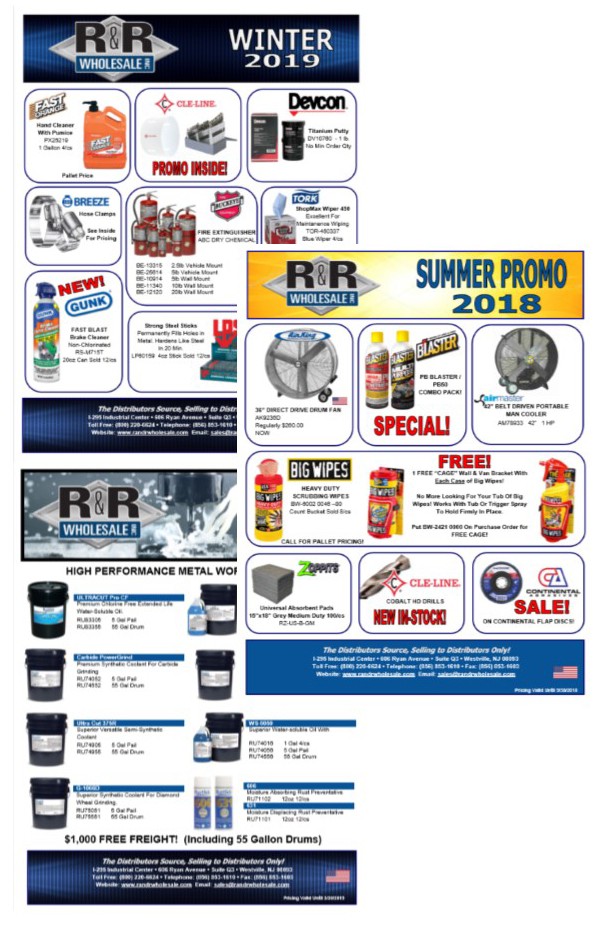 quarterly promo flyer
Click Here to sign up to receive our Quarterly Promotional Flyer.
Custom Distributor Flyers
R & R WHOLESALE has the capabilities to create Marketing Flyers for our customers.
We will mark the flyers up and add your contact information for you to hand out to your customers or distribute them digitally.
Below is an example of the 12 Page Quarterly Promotional Flyer: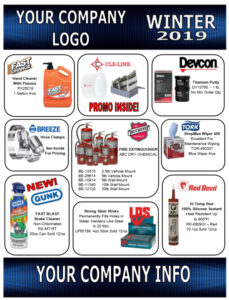 We also have single page flyers available focusing on the specific product lines.